Explore these 15 features to help you decide to get our vCard!
Sharing your business with a VCard can be an invaluable tool for increasing your customer base. It provides a convenient way for customers to quickly and easily access your contact information, website, and social media profiles, allowing them to interact with your brand and spread the word about your business. It also helps to build brand recognition, as customers will be able to quickly identify your business.
Selling products and services with our Vcard  offers convenience and flexibility for both the seller and buyer. By using digital cards, sellers can quickly and securely process payments with minimal effort, while buyers can quickly and easily access their account to purchase goods and services
Booking services with a vCard provides convenience and security. With a vCard, you can quickly and securely book a range of services from any device with an internet connection. You can take comfort in knowing that your information is encrypted and securely stored, meaning that your personal data is safe and secure
Custom QR Codes offer a great benefit of personalized branding. They allow businesses to create codes that are unique to their brand, making them instantly recognizable and easily associated with their product or service. This can help to distinguish a business from competitors and increase customer engagement
The online booking dashboard is a great benefit for businesses as it allows them to easily manage and track bookings from any location. With the dashboard, businesses can quickly view and manage upcoming bookings and customer information in one central location. This can help businesses save time and money by reducing the need for manual paperwork and streamlining the booking process. Additionally, the dashboard allows businesses to quickly adjust and add notes to each appointment. 
Booking calendars make it easy to organize and plan events and activities. They provide a quick and easy way to see what appointments, meetings, or other events are already scheduled, and to plan subsequent events around them. By having a clear and organized view of a schedule, booking calendars can help you avoid scheduling conflicts and ensure that all events are planned efficiently.
Vcard visitor reports provide a comprehensive overview of your website's visitors, allowing you to quickly identify trends and act on insights to better engage and convert users. This includes detailed demographic information, including Platforms, device type, browsers usage, last 30 days appointments, and more enabling you to create more tailored experiences and marketing campaigns. Additionally, Vcard visitor reports allow you to track and analyze user behavior.
Adding testimonials to your Vcard can help to build trust and credibility with potential customers. By showcasing comments from current or previous customers, you can demonstrate your commitment to providing quality services and products. Testimonials can also help to build brand awareness, as people who have had positive experiences with your business may be more likely to recommend it to others.
Adding custom code to your vCard allows you to create a highly personalized and unique electronic business card that reflects your individual style and personality. You can use HTML and CSS to add features like images, custom fonts and colors, and other design elements that make your vCard stand out from the crowd. Additionally, you can also add special features like  a contact form for a specific campaign. 
Adding a portfolio to your vCard can help showcase your best work and demonstrate your professional capabilities. It provides potential employers and clients with a visual representation of your skills and experience, and helps you stand out from the competition. Furthermore, it can help you build a professional reputation and increase the visibility of your accomplishments.
By adding Gallery to your vCard, you can showcase your skills, portfolio, and other accomplishments in one organized and easy–to–navigate location. This can help you stand out from the competition and make a great first impression with potential employers or clients.
Vcard allows users to store contact information in a standard, digital format that can be used across all mobile devices. This makes it easy to quickly transfer contact information from one device to another, allowing users to stay in touch with their contacts no matter what device they are using.
Search engine indexing can be a great benefit for your vCard. It will allow your vCard to be found by people searching for your name or other details about you online. This will increase your visibility and help you to reach a wider audience. Search engine indexing also helps to ensure that your vCard can be found quickly and easily by potential employers, customers and other contacts. By having your vCard indexed, you are positioning yourself as an authority in your field and increasing the chances of being found by those who are searching for your services.
Having a custom domain for your vCard is a great way to make a professional impression. A custom domain tells people that you are serious about your business and that you are willing to invest in your online presence. This can help you stand out from the crowd and make it easier for potential clients and employers to find and connect with you. You can also make it easier for people to remember your name and contact information. Additionally, a custom domain can help you to build a personal brand, which is critical for anyone looking to make a lasting impression.
Having a dedicated support team for your vCard is a great asset to have. A support team can help you manage your vCard and provide technical assistance when needed. They can assist you with setting up and managing your vCard, as well as troubleshooting any problems that may arise.
Having a support team can also help you stay up–to–date on the latest developments in vCard technology, so that you can always make sure your vCard is up–to–date and working properly.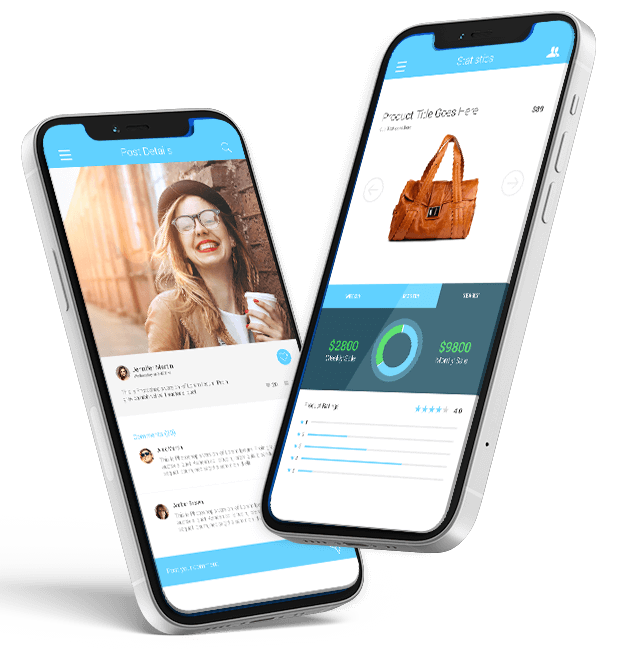 TAP TO PHONE AND SHARE YOUR INFO
Comparable with every mobile
VconnectPro is a Digital Card that is comparable to every other mobile out there. It is a platform that allows users to connect and engage with businesses, professionals, and service providers to get the best deals for their needs.
8 DIFFERENT PRESET THEMES PLUS
Unlimited Customization Options
Unlock the full potential of your vCard by customizing it to match your unique brand. Take advantage of the customization options and unlimited colors to create your own stunning design that stands out from the rest.
We
offer
a
variety
of
themes
for
you
to
customize
your
V
card
,
and
the
possibilities
are
limitless
!
Check
out
the
screenshot
of
our
customization
options
to
get
a
glimpse
of
all
the
possibilities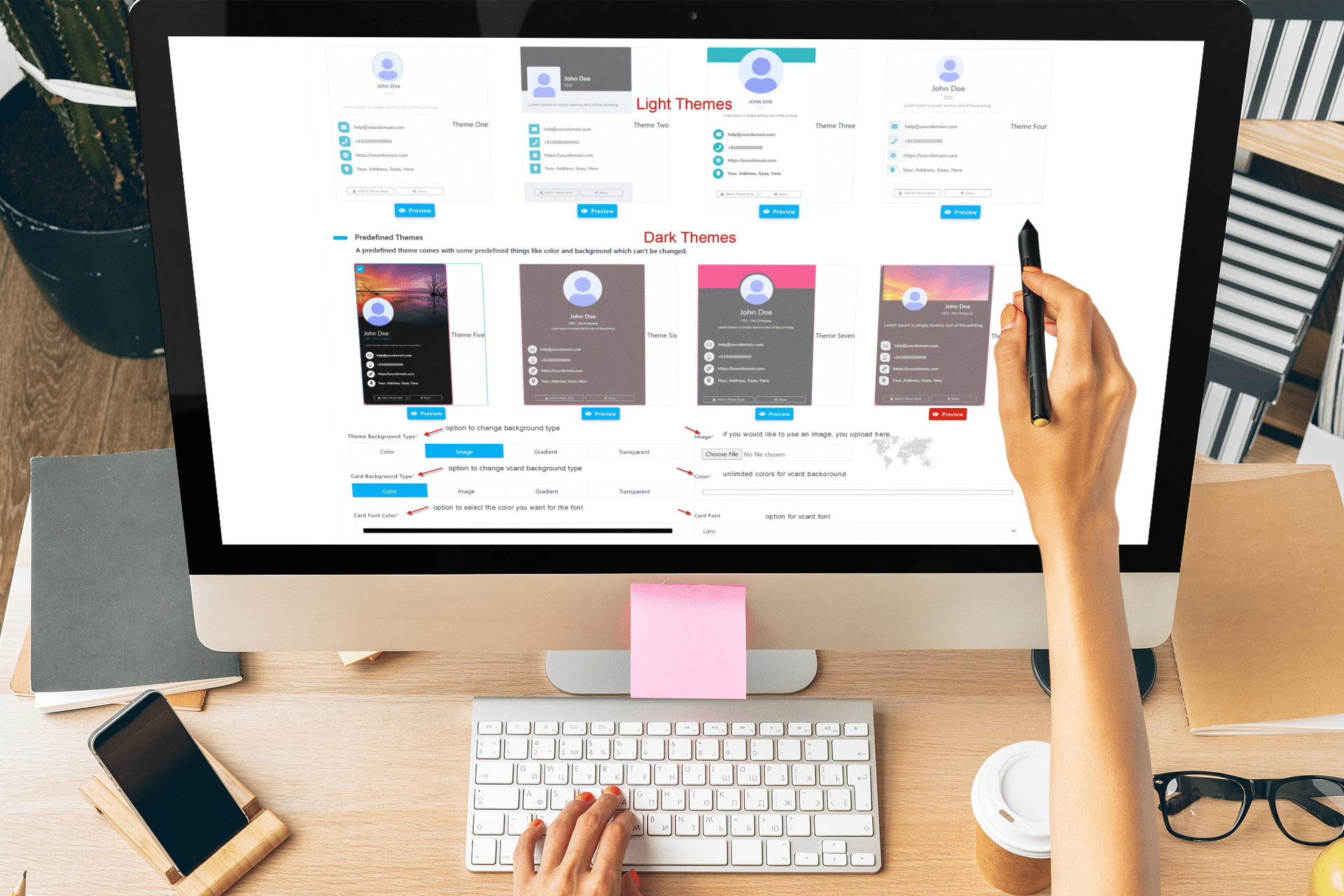 CLIENTS TESTIMONIAL
Customers Love VConnectPro

" I recently had the pleasure of using a digital business card provided by VconnectPro, and I was truly impressed. The card was easy to navigate, with all of my contact information clearly presented and organized. I was able to share when I was doing Networkin"

"I recently used VConnectPro for my business, and I couldn't be happier with the results! The design was top–notch, the information was all laid out perfectly, and I had my card sent to me super quick.
CHECKOUT APP PAGE
Our Mobile Screenshots
Et optio praesent et! Eligendi ab, irure impedit rhoncus, doloremque! Pretium nobis nobis modi ullamco excepturi recusandae et! Nec scelerisque, natus gravida.